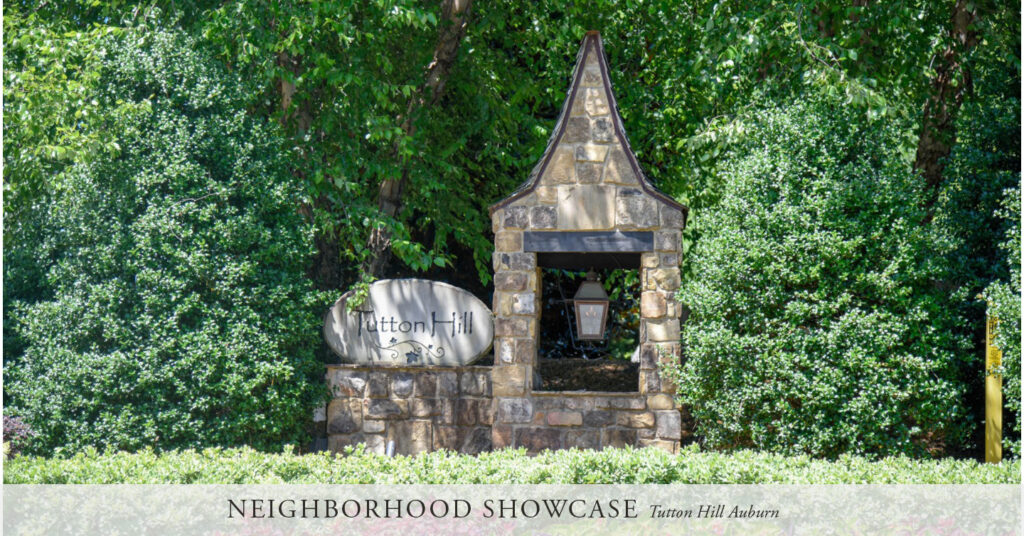 What if you could travel back in time? And even better, you could soak in all the beauty while still using modern conveniences. It may sound impossible—but Tutton Hill Auburn has threaded the needle. So, if the combination sounds like your kind of place, come with us on a little tour of this local neighborhood.
About Tutton Hill
Construction at Tutton Hill first started in 2008. Developments remain in progress, too, giving you options between established homes and new construction.
Tutton Hill differentiates itself from many of the neighborhoods in Auburn—and that's because of its unique style.
Each of the homes here mix Craftsman-style construction with Old World designs. Outside, a classic appearance will make your home stand out. Inside, you'll enjoy select elements of that signature design, combined with modern standards. So, think indoor exposed beams, garden or standing tubs, shiplap, and more.
Amenities and features
A house and a home are two very different things. One is a place you stay. The other is a place where you enjoy every day!
Tutton Hill seems to have kept this mantra in mind when designing the neighborhood, as evidenced by its amenities and features. They include:
Hardwood floors;
Wellborn cabinetry;
Ceramic tile;
Professional landscaping and irrigation;
Covered porches;
Two-car garages; and more.
They also offer upgraded trimming and lighting packages if you want to give your home an extra sense of personality.
Price range
Dreaming of life at Tutton Hill? These homes start around the lower $300K range. HOA fees also apply.
Location
A serene spot to call home! Tutton Hill Auburn sits close to the Auburn Mall, Downtown Auburn, and Auburn University, while still enjoying a bubble of its own. You can find it right near the Hamilton Creek Shopping Center, off Hamilton Road.
Summary
Sometimes, it just takes one look, and then you know: you've found your new home. If you love Tutton Hill Auburn, contact Ryan Roberts. He can help you explore your options! Or, if you have other home requirements in mind, he can guide you through the Lee County real estate market. Last but not least, check out our blog for more neighborhood showcases, property spotlights, local news, and more.