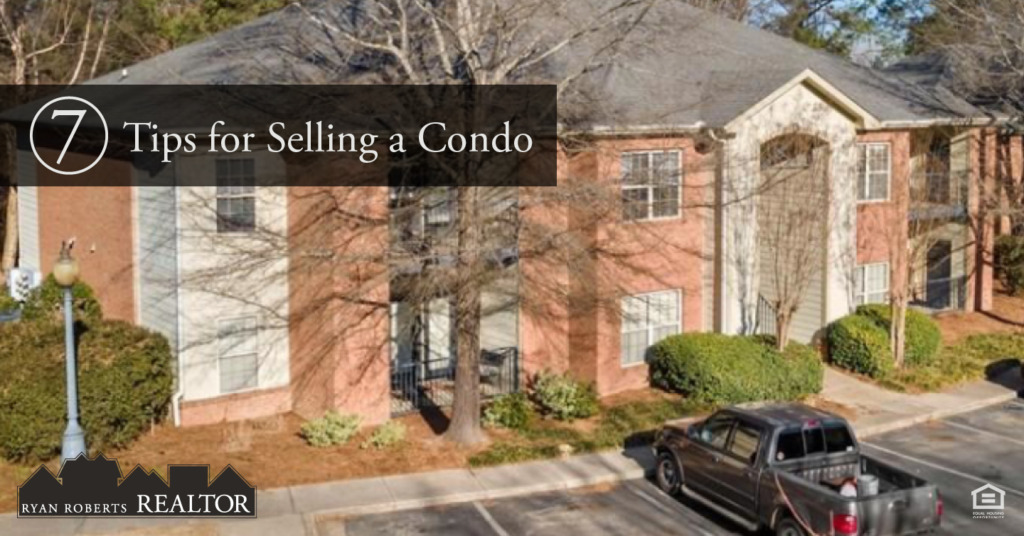 Even in a market like this, you should never stick to a single strategy. Optimizing your property's sale means that you can potentially increase your possible buyers—and therefore, your possible profit. Not to mention, each type of property for sale has its own unique specifications. So, if you have a condominium and you're thinking of putting it on the market, check out these helpful tips for selling a condo.
Know that location matters
Is your condo close to shopping, dining, or entertainment? Having those places close by can increase the value of your property.
Even in the complex itself, the location of your condo can make an impact. If you have one at the end of the building, for example, play up that desirable spot. For condos situated in the middle, try to emphasize other draws.
Show off amenities
 Maybe your condo has a business center, mini coffee shop, or a pool included. These amenities are big draws to buyers. Don't be afraid to talk all about them!
Stage smartly
You may not have the same square footage as a house, but you can still stage the space to your advantage. Try to minimize the furniture you use. You should also make the area look airy and bright by drawing on natural lighting if possible. And don't forget to clean, clean, clean!
Check out comparative sales 
The market looks very different than it did even months ago. If you aren't sure about how to price your condo, you actually have a huge advantage. Because so many condos in your same or comparative complexes share features, locations, and square footage, you can use recent sales as pricing inspiration.
Keep local events in mind
Lee County is home to Auburn University—and Auburn football. And basketball. And gymnastics. Because many buyers may want to find a condo in time for their favorite sports season, it could be wise to list your condo around then.
Think about school
It's also possible that your potential buyer may have a student coming to the area. Nearby, we have both Auburn University and Southern Union State Community College. Parents may be thinking of buying a condo for their children to live in during their time as a student—so you may want to list your condo a few months before back-to-school season.
Get a Realtor
The best part about a Realtor? You don't have to worry about strategy. From staging to showings, your Realtor can cast your condo in its best light, leading to an easy sale for you.
Summary
 In Auburn, a game day or student condo is already one of the most attractive properties on the market. With the help of these tips for selling a condo, you may be able to maximize your profit.
You also have Ryan Roberts on your side. Contact him today! Whether you need to buy, sell, or both, he can guide you through the East Alabama real estate market. Finally, browse our blog to learn more tips and advice.