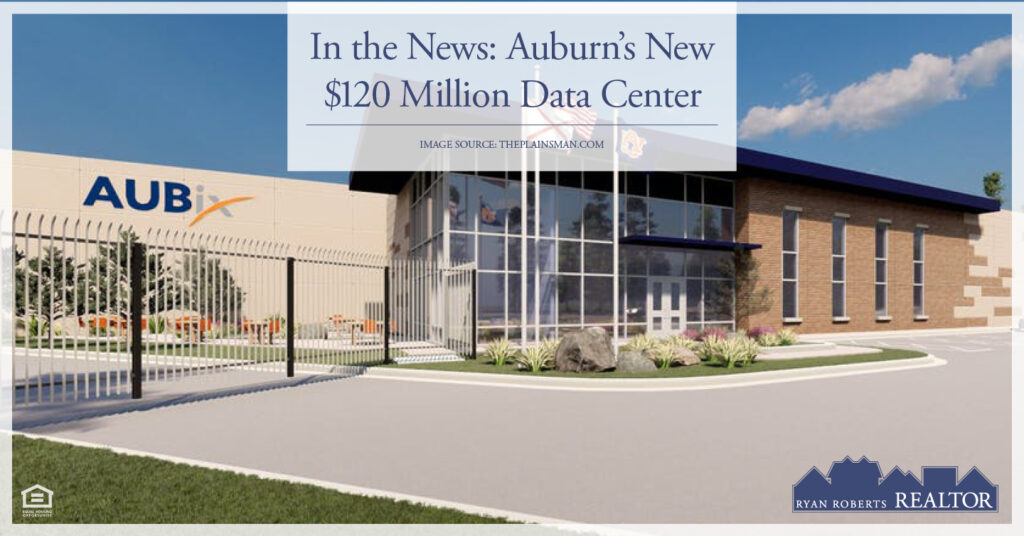 Over the past year or so, high-speed internet has become more important than ever. From Zoom meetings to working from home, many of us know that our internet connections mean the difference between smooth days at work and chaotic ones. Luckily, the concept of spotty connections is becoming more and more of a distant memory. We have AUBix LLC, Auburn's new $120 million data center on Samford Avenue to thank for that development. Keep reading to learn more!
About AUBix LLC
Say "hello" to AUBix LLC! They're the ones whose upcoming data center will improve our internet connections—and give our city a big financial boost. As a multi-tenant data center, their services will improve the internet connection for businesses and organizations.
Additionally, it will work as an internet exchange on the behalf of local providers. That means faster internet for their customers!
More on the arrival of AUBix LLC
Auburn's new $120 million data center—it's your business. And, it's for your business too! In total, the center, which is currently under construction, will span 40,000-square-feet. Inside the data center, you can find office space, equipment storage, two data halls, and conference rooms.
It also packs quite a bit of critical capacity power: 3 megawatts, to be exact. For those of us who don't know what that equates to: just one megawatt can power anywhere from 400 to 900 homes over a full year!
The benefits of the new data center
Of course, you already know one of the big draws of the new data center: great high-speed internet! Other benefits include:
A boost for the local economy;
More jobs;
Acting as a resource for our local school systems;
Improved technology infrastructure that can help the area for years to come; and
An incentive for new businesses to relocate in Auburn.
Summary
Whether you're reading this from your tablet, computer, or smart phone, everyone can benefit from the arrival of AUBix LLC. Not only will Auburn's new $120 million data center mean excellent high-speed internet, but it will also improve our local economy. What a win-win!
Speaking of win-win situations—Ryan Roberts can help you sell your old home and buy a new one. Contact him here if you want to explore the Lee County real estate market. Finally, for more on local news, check out our blog.