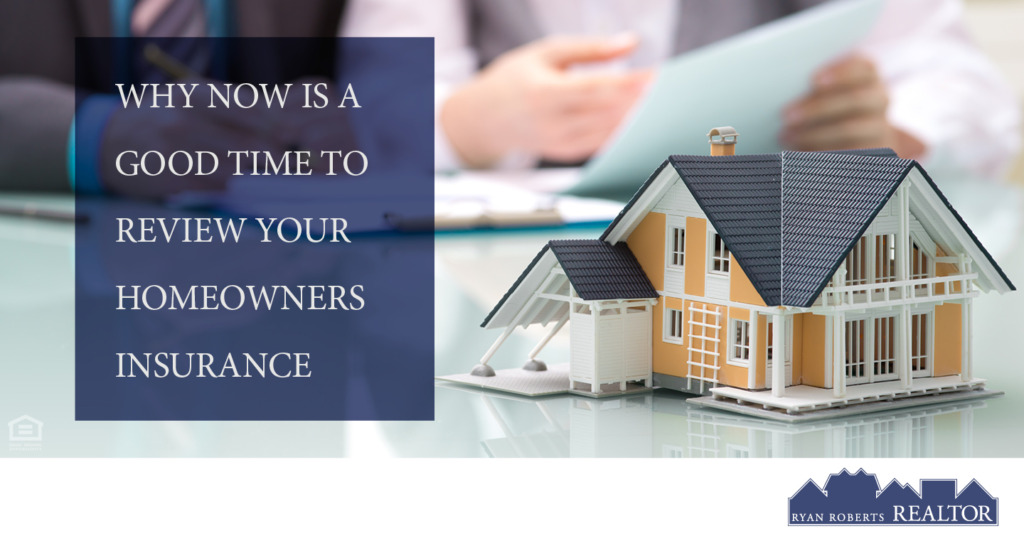 If you've been following along with recent real estate trends, you've probably heard it's a sellers' market. That could mean there's been an increase in your home's value, which is just one reason why now is a good time to review your homeowners insurance policy.
Home value increases
As Dave Ramsey states in this post, "If you own a home, it's worth more than it was 20 minutes ago." This fact alone is why now is a good time to review your homeowners insurance policy. Essentially, if your coverage is based on a previously-assessed home value, then the coverage may now not be enough to cover the value to which your home has appreciated.
Let's break it down further. Your homeowners premiums are usually based on an estimated cost of repair if your home was damaged. Sometimes even when the value of your home increases, you wouldn't need to increase your coverage, as the cost to fix it hasn't significantly changed.
However, in today's unusual market with continued supply, demand, shipping and labor issues leading to higher costs of construction and repair services, it's worth taking a minute to double check your policy.
Other reasons to review your policy
H

ome improvements
In a way, this circles back to an increased value and the need to repair the improved space in the event of a fire, for instance. Therefore, after renovations would be a good time to adjust your coverage to reflect the improvements.
Outdoor additions
Perhaps you added a pool, hot tub or got a trampoline for the kids since you have been spending more time at home. While these things all bring the fun, they could also bring extra liability.
Make sure you are protected just in case someone gets hurt while enjoying your new outdoor addition.
More personal items and assets
Homeowners insurance doesn't just cover home repairs. It also includes replacing the items in your home as well. So, as you collect more valuable items, you may need additional coverage.
Plus, your personal assets and income may increase with time. This is yet another good reason to check your homeownersinsurance policy.
New pets
Are you surprised this is among the reasons to review your policy? We thought you might be, which is why we wanted to share it.
Certain pets could lead to changes in your coverage needs whileothers may not. Therefore, it's a good idea to check with your agent when you get a new pet.
Check for new discounts
Insurance companies are constantly changing their discounts. Ask your agent for a full, updated list to see if there are any you could take advantage of.
Summary
To summarize why now is a good time to review your homeowners insurance, it could lead to savings! Wondering how to find a local agent? As a Dave Ramsey Endorsed Local Provider (ELP), Ryan is among trusted experts in several fields, including insurance. Click here to browse ELP's in the insurance industry. You can also browse Ryan's Helpful Contacts list. Find more helpful hints, tips and real estate news by reading our blogs!