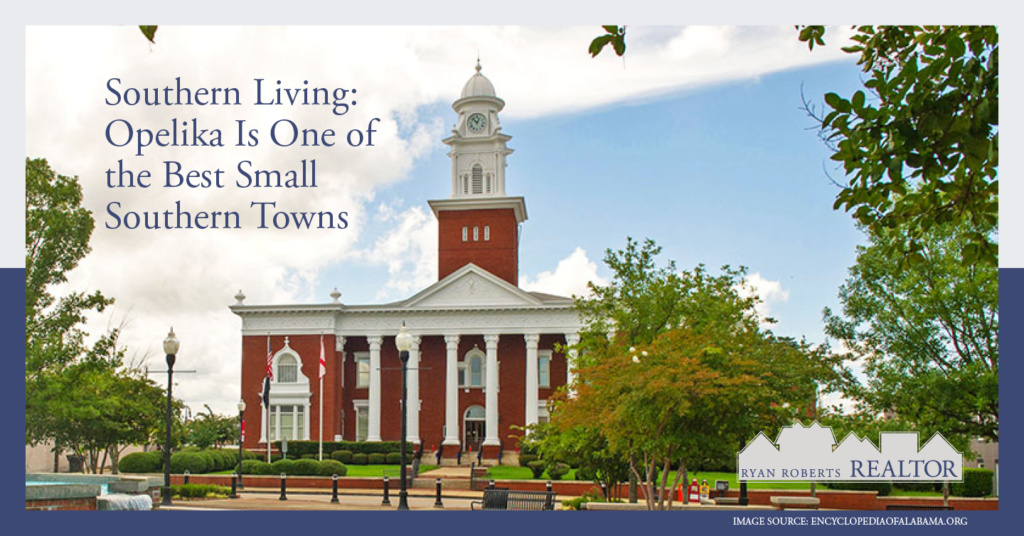 A kind community, thriving shops, and beautiful historic homes—Opelika has them all. These assets are also one of the reasons why Southern Living has declared that Opelika is one of the best small Southern towns. Read on to learn more about this local gem that people love nationwide.
About the Rankings
Recently, the well-known magazine Southern Living created a list titled "The South's Best Small Towns 2020." Opelika earned the 16th spot in the list—and we're one of just three cities in the state that made the cut. The other town were Florence (sitting at number 17) and Fairhope (sitting at number three)!
Wondering about the top five? From first to fifth, the list goes:
Williamsburg, Virginia;
Beaufort, South Carolina;
Fairhope, Alabama;
Franklin, Tennessee; and
Fredericksburg, Virginia.
Why Southern Living Loves Opelika
Southern Living added a few reasons why they love Opelika! According the magazine, Downtown Opelika is one of the amazing fixtures that puts the city over the edge. The magazine also mentions just how historic our town is.
We couldn't agree more! The Victorian homes, historic sites, and railroads show just how much our city has changed over the years.
Reasons to Move to Opelika
There are just so many reasons to love Opelika—so we couldn't resist adding a few of our favorites. They include:
The quiet, peaceful location;
Proximity to Tiger Town;
Local businesses galore;
Fun annual events, like the Victorian Front Porch Christmas Tour;
A low cost of living;
Opportunity Zones; and
So much more!
Summary
Ever since 1966, Southern Living magazine has searched for the greatest things that the American South has to offer. So, it's no surprise to hear them say that Opelika is one of the best small Southern towns. If you want to make Opelika your home sweet home, you're in luck! Ryan Roberts has the expertise you need—and he's ready to help! Fill out our contact form here to get started. Need help buying or selling in the Opelika, Lake Martin, or Auburn area? He can assist with them all too!
There's always something new and interesting happening in Opelika—and in the Lee County area! Check out our blog and stay updated!