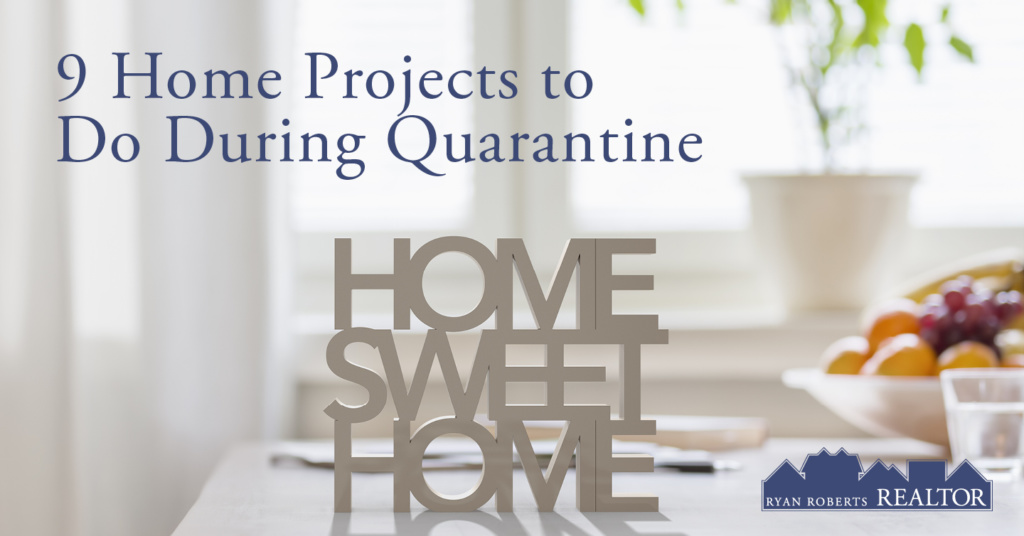 These past few weeks sure do feel long! While it's important to practice social distancing, many of us have found ourselves on a whole new level of boredom, but don't worry. You can entertain yourselves—and find a little sense of accomplishment—with these home projects to do during quarantine.
Create Some Artful Decorations
If you're taking care of kids right now, you know just how badly they need a fun project too! Enlist your child into making home decorations, like paintings, Popsicle art, paper banners, and more. You can tailor the project to his or her age or ability level too. Plus, your house will look nice and cheerful with a new display piece!
Change the Art
You don't have to buy new paintings or photos to shift how your home looks! Consider moving art pieces into different rooms. It's an instant change of scenery without spending a cent.
Replace the Sheets
Have you exchanged winter flannel sheets for spring and summer cotton sheets? What about big comforters for thinner blankets? Changing your sheets and bedspread can completely alter how your room looks—and it can help you beat the heat too.
Scrub the Tub—and Take a Soak
Scrub the tub—a relaxing bath is in order! You can also create an easy sugar scrub from home to use too. Add one part granulated sugar and one part coconut oil, with a few optional drops of essential oil or rose petals.
Meal Prep
Have you been buying in bulk? Why not cook in bulk too? Step one: clean out your freezer. Step two: cook a few meals for the week. Step three: freeze. Step four: enjoy a delicious breakfast, lunch, or dinner—whenever you want!
Tidy the Backyard
Those of us with backyards are probably putting them to good use! That means we can benefit from this option among our home projects to do during quarantine. Spend an afternoon tidying, weeding, and mowing the backyard. And remember: wash off the furniture, swing set, and trampoline too.
Get Planting
Lucky for us, spring is the perfect time for planting! If you have some seeds, some dirt, and a watering can, you have a whole new world out in front of you. Plan your garden—and get planting!
Create a Yoga Space
Yoga is an activity that children and adults alike can tailor to their skill levels. It also helps us relax! Create a little yoga space in your house or yard. You can hang up lights, add some art, lay down a mat, or whatever strikes your fancy. Prefer lifting weights or dancing? You can create a spot for those activities too!
Decide What to Donate
Have you been meaning to go through your things and finally decide what to donate? Well, you may have plenty of time! Though you may have to wait to drop everything off, when you do, don't forget to get a donation receipt to claim on your taxes.
Summary
Home sweet home—we know it well. Maybe a little too well! Fortunately, you can find some fun with these home projects to do during quarantine.
Thinking of finding a new home? Ryan Roberts is happy to help! Fill out his contact form to begin. Searching for ways to pass the time? Learn more about home care, real estate, the Auburn-Opelika area, and more on our blog.