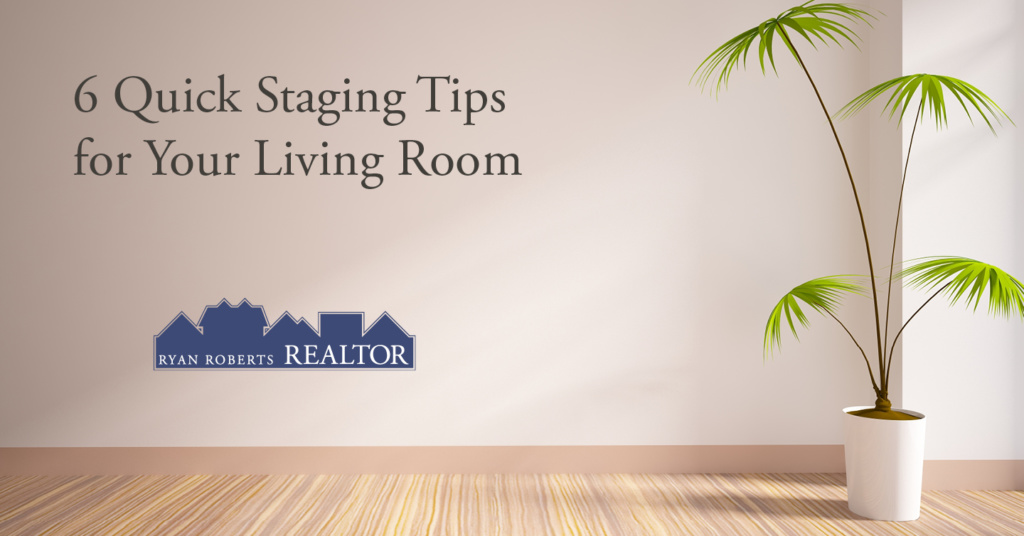 You like your home a certain way—and that's totally understandable! The same goes for potential buyers. When they visit your house, they'll be trying to picture themselves living there. That can be hard if your house shows off too much of your style and personality—no matter how nice it may look. Try out these quick, easy staging tips for your living room to help you sell faster.
Offer Plenty of Open Space
Whether it's for a listing picture or an open house, one of the most important draws is showcasing open space. That means you should try and store bigger furniture and rely on a few simple pieces. After all, the living room is a space for people to gather around and spend time together. If buyers can't see a lot of room to walk around, that may dissuade them from making an offer on your home.
Say Good-Bye to Magazines and Other Clutter
How many of us have a stack of old magazines lying around our living rooms? These magazines and other clutter can make your otherwise spotless living room look disheveled. Take this time to recycle, trash, or donate the unnecessary items in your living room.
Bigger Is Better
One of our quick staging tips for your living room is that when it comes to rugs, bigger is better. You should avoid smaller rugs in favor of one big area rug. This will also go a long way in making your room appear more spacious. If there are hardwoods, it's often better to opt to have no rug at all and show off the floors to make the space feel larger!
Try out the Tub
Are you planning to take just a few pictures for your listing? We have good news for you! You can store unneeded pillows, throws, and other items into the tub while you snap a photo.
Rely on a Neutral Palette
Bright spots of color may draw the eye, but they can also go too far in giving your home too much of a personal touch. When it's on the market, that can be a negative attribute. A neutral palette can make it easier for buyers to envision themselves in your home.
Remove Personal Items
Many of us treasure our photos of loved ones. However, like other personal items, they can prevent buyers from feeling like your house could be their future home. Remove personal items and put them somewhere safe. If the area looks too empty, you can hang a mirror on the wall or place a bowl of fake fruit on the table.
Summary
Our homes come attached with many happy memories. Though it can often be difficult to let go of the idea of your house looking exactly how it did before you put it on the market, effectively staging your home can mean a faster sale. Try out these quick staging tips for your living rooms and see how much they can help.
And don't worry—when it comes to your real estate experience, you don't have to go it alone. Ryan Roberts is here to help you buy, sell, or both in the Auburn, Opelika, or Lake Martin area. Fill out our contact form online to begin the journey. As for learning more about real estate tips, read through our blog here.