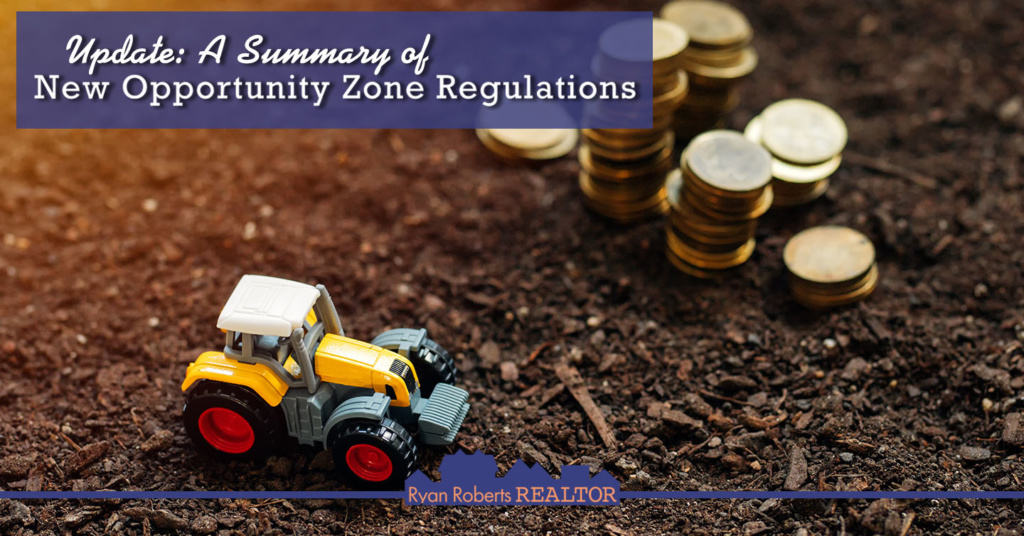 Over the past few months, we've covered the news about Opelika's upcoming business park—and how Opportunity Zones like that can help our state, as well as our country. Now, there's another update to cover! Learn more about the new Opportunity Zone regulations—and how they will drive our local economy.
How Location Impacts Businesses Allowed to Operate in the Opportunity Zone
Good news for those nearby: even if your business isn't completely within the designated Opportunity Zone, you may be able to be a part of it. Your business must be close though—and it must follow select qualifications.
The 90 Percent Test
The main point of an Opportunity Zone is to enrich the local economy. That's where the 90 percent test comes in. It's a biannual assessment, which determines that investors count 90 percent or more of their assets as invested in Opportunity Zone businesses. There's also a grace period, where new investors can skip the first 90 percent test.
Property Aggregation and Growing Business Assets
Growing assets is one of the main goals of any business. Well, good news: the new Opportunity Zone regulations mean that local businesses can grow their assets at faster and larger levels! This is thanks in part to the property aggregation guidelines and practices.
More Time for Developments and Businesses
It can take time to get back onto your feet after you make the leap to a new location or development—or if you start a business. That's why there will be a lengthier development cycle. How long? As many as 62 months! It will give members of the Opportunity Zone time to grow and to spend the capital it earned.
Explaining Qualifications
Not all businesses will qualify to be a part of the Opportunity Zone business park in Opelika. The summary outlines a few new guidelines. They include the previously-mentioned 90 percent test, as well as operating tests and asset tests. For example, at least half of the money earned by an Opportunity Zone business needs to then be earned through work in said zone. Basically, these qualifications prioritize spending and economic stimulation in Opportunity Zones. That way, they will find local support—and they'll continue to thrive.
Summary
Opelika's business park is in the works. It may be ready for operation as soon as this year! Whether you want to become a part of it or will benefit from the growing economy, the truth is clear: these new Opportunity Zone regulations spell a future of success.
You can also enjoy success in the world of real estate when you have Ryan Roberts on your side. He can help you buy, sell, or both in the Auburn, Opelika, and Lake Martin area. Ready to step into a fantastic future? Fill out our contact form! As for learning more about local news, listings, and livings, give our blog a read!