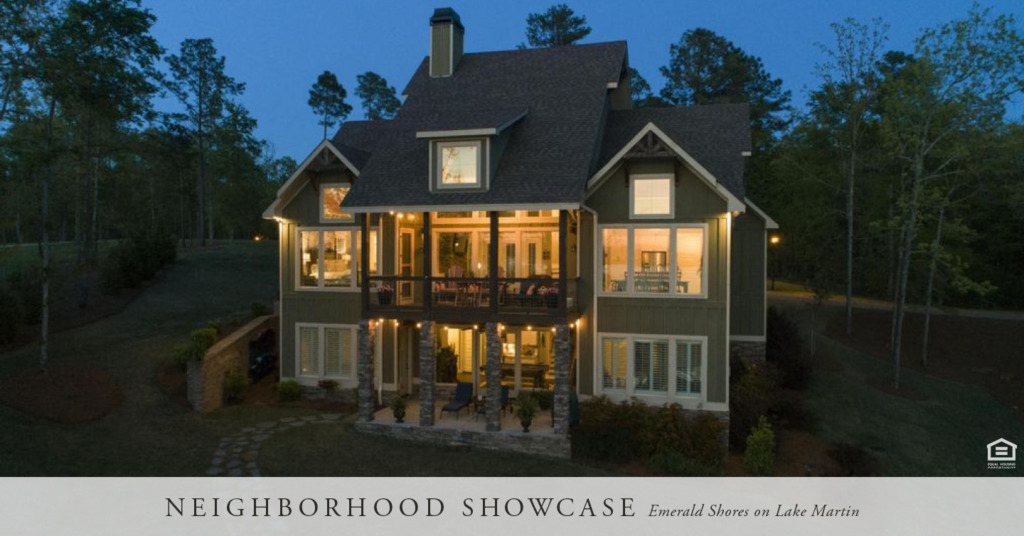 There are so many reasons to live by the lake. The gorgeous scenery and culture of Lake Martin, for one. Not to mention, the appreciating home values too. And did we tell you about the new golf course coming in 2023? The real question is: where on the lake will you settle? Well, we may have a contender. Keep reading to learn about Emerald Shores on Lake Martin.
About Emerald Shores on Lake Martin
This gorgeous Dadeville development has one of the most scenic locations around. It sits along the eastern shores of Lake Martin, giving residents a true taste of natural beauty each and every day.
More on the neighborhood
Emerald Shores on Lake Martin features 52 waterfront lots. They're located in the Blue Creek area of the lake. Here's an interesting fact for you! Alabama Power developed Emerald Shores on Lake Martin.
The neighborhood also includes a few wonderful community features—besides the breathtaking lake, of course! Residents have access to a boat ramp, as well as a trash area. They can also visit the common wooded area, complete with a trail.
For a closer look at home features and styles, check out this active listing in Emerald Shores at 567 S. Holiday Drive!
Location
Visit Emerald Shores on the southeastern side of Lake Martin in Dadeville. Nearby points of interest include Maxwell-Gunter Recreation Area, Lake Martin Beach, Harbor Pointe Marina, Stillwaters Golf Course and Chuck's Marina.
Summary
Lakefront inventory may be at an all-time low, but that doesn't mean your dreams for a happy home by the water have disappeared. Whether you love Emerald Shores on Lake Martin or you want to explore the area a little more, Ryan Roberts can help.
He can also assist as you buy, sell, or both in the East Alabama area. So, contact him here to get started! As for learning more about local neighborhoods, recent news, or real estate tips, visit our blog for additional resources.